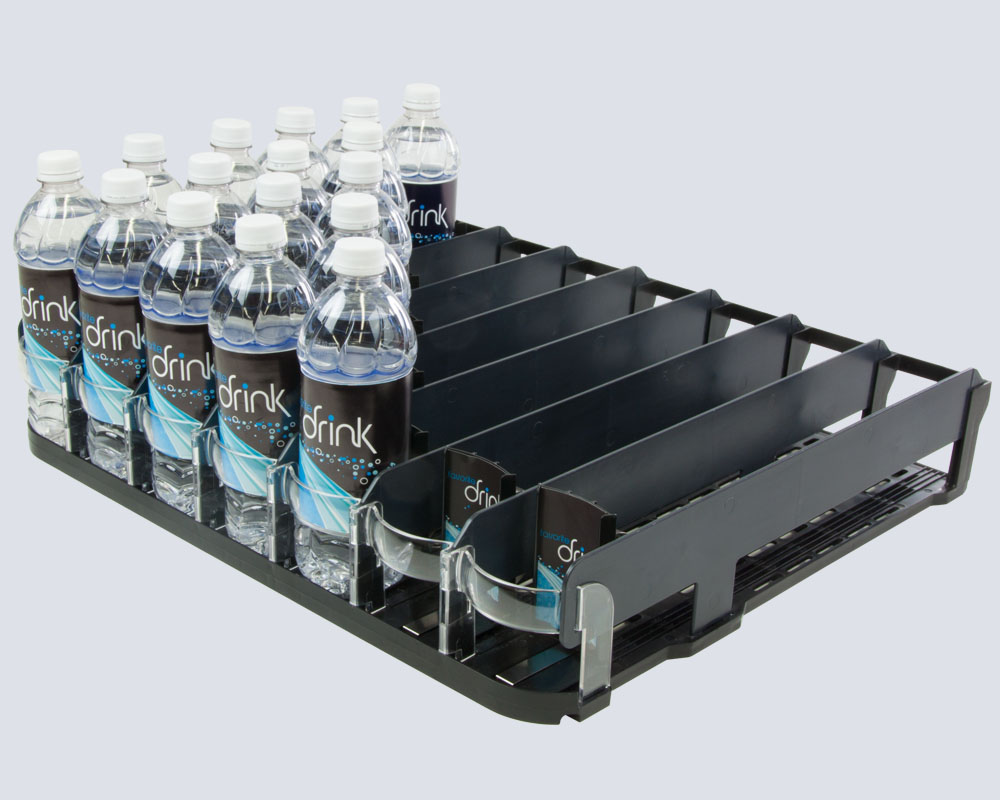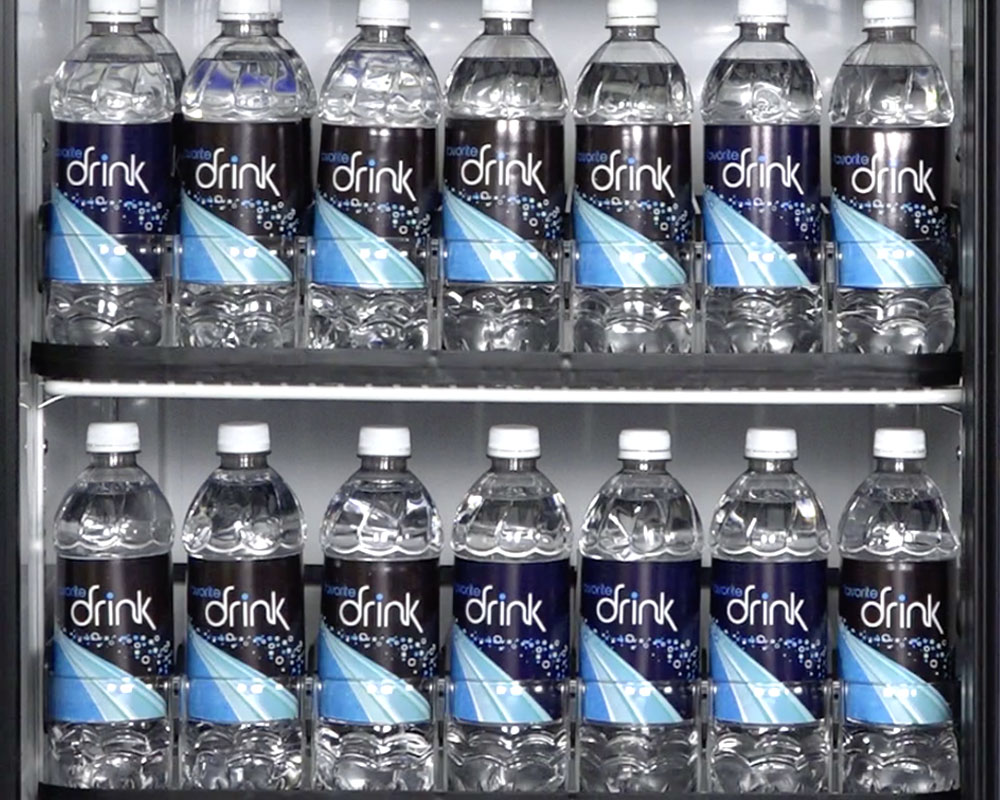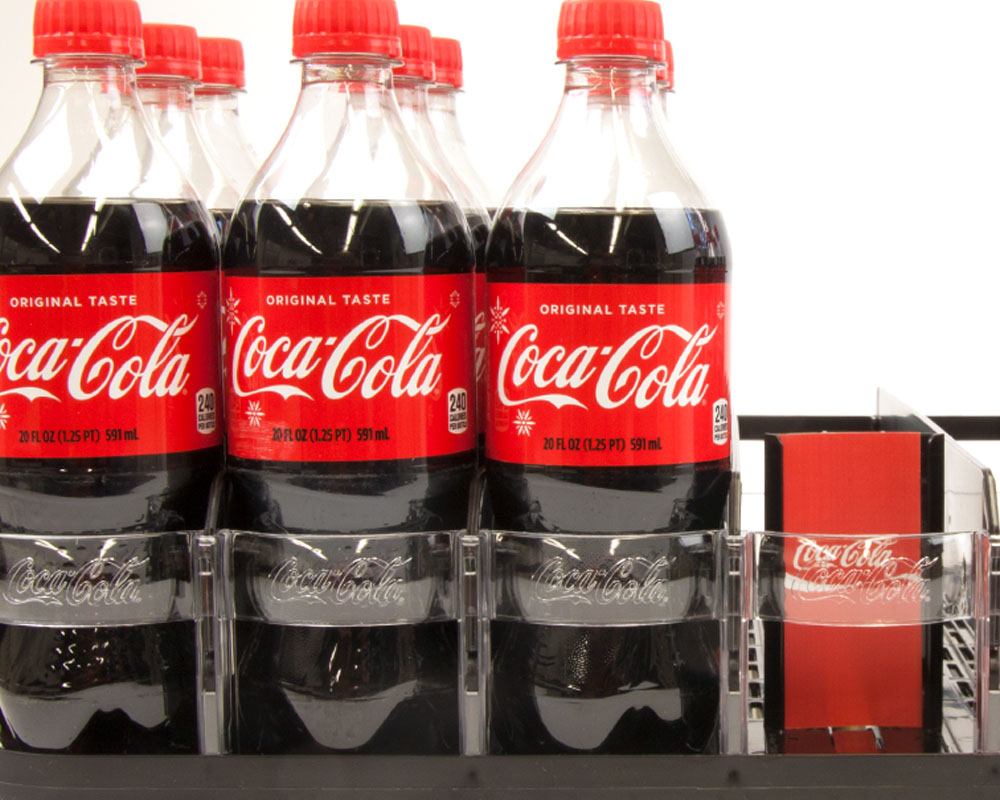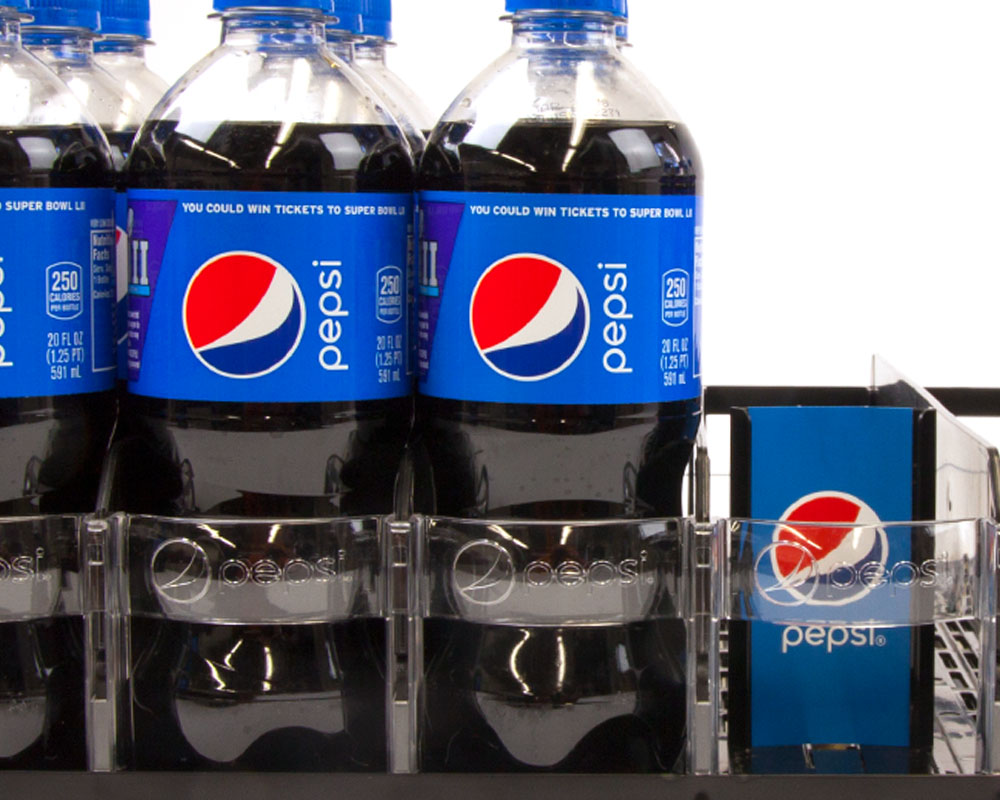 Fast Lane Pusher Tray increases pack out from 6 lanes to 7 for most 20oz. bottles while continually front-facing product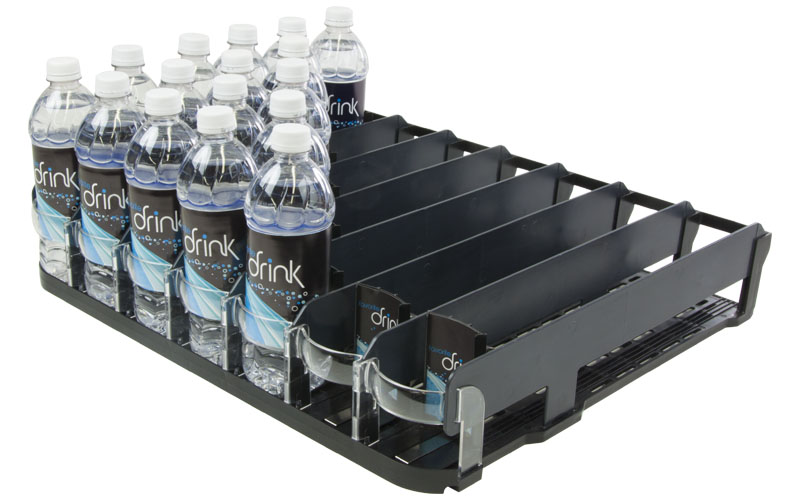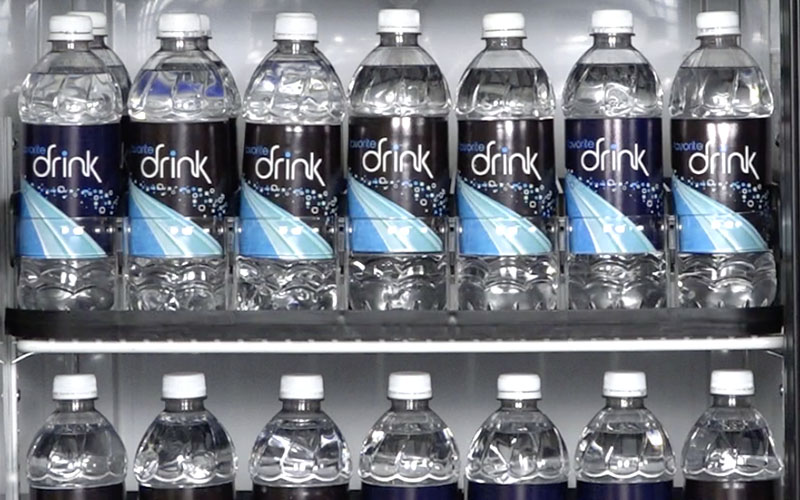 Fast Lane 7x6 Pusher Tray keeps more product within reach and always available for sale
Durable and Reliable
Spring feed paddles always front-face product, even when trays accumulate debris and spills.
Marketing opportunities
Graphic labels slide into spring–feed paddle for promotional messaging or inventory control.
Fast and easy installation
Fast Lane 7x6 Pusher Tray comes fully assembled and drops onto wire shelves with no tools or trimming required.